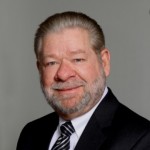 John Dowd
President Dowd & Associates, Inc.
John Dowd is President of Dowd & Associates Inc., Tax, and Wealth Management Services, a full-service tax and financial planning firm, located in East Greenwich, RI. With more than thirty years of experience, John is a recognized speaker and educator on retirement planning, long term care and tax saving strategies. His educational seminar events have been widely attended by people throughout Rhode Island and southeastern Massachusetts.
Through the years, John has developed a specialty in working with both pre and post retiree's, helping them to build wealth, preserve wealth, shelter it from taxes and make it easier to pass to their heirs. His practice focuses on helping clients avoid the common financial mistakes made my most retirees. He has counseled hundreds and continually educates the community on how to avoid these pitfalls.
John resides in North Kingstown with his wife Cathy and mother-in-law Jean. He has three grown daughters Karen, Cristen and Caite, as well as ten wonderful grandchildren and one great grandson. John is also a Permanent Deacon for the Catholic Diocese of Providence.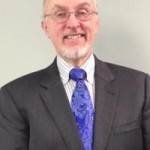 Stanley J. Szklany, Esq
Overview:
Attorney licensed to practice in the Commonwealth of Massachusetts and State of Rhode Island concentrating in the areas of estate planning, elder law, probate and small business contract issues. Licensed to practice in the Commonwealth of Massachusetts since 1992. Licensed to practice in the State of Rhode Island since 1998. Solo practitioner under professional corporation Welby Law Offices, P.C. since January, 1993.
Education:
Juris Doctorate (J.D.)
Southern New England School of law (1988-1992)
Class Valedictorian (92.7 average)
Score on Law School Aptitude Test Qualified for MENSA Membership
Masters in Business Administration (M.B.A.)
University of Massachusetts at Dartmouth (1979)
Completed three year course in one year by attending three colleges simultaneously. Graduated with G.P.A. of 3.97
Bachelor of Science in Business Administration
University of Massachusetts at Dartmouth (1976-1978)
Completed last two years (60 credits) in one year
Graduated with G.P.A. of 3.95
Numerous educational seminars sponsored by the Massachusetts Bar Association, Rhode Island Bar Association, American Law Institute and Professional Educational Seminars.
Personal:
Age: 57
Marital Status: Married
Residence: 16 Tanner Lane, Fairhaven, Massachusetts 02719