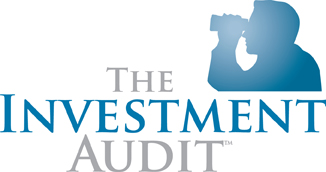 The Investment Audit™ transforms your client experience and greatly accelerates your production using a proven and complete process. This system provides our advisors with everything they need to conduct meetings, manage client expectations, review financial options and advise clients on next steps.
STEP ONE:
The FNA Profiler™
Know your client. During this step, advisors gather general information about their client's current situation by initiating a Financial Needs Analysis. Information about goals, and short-term and long term objectives is gathered and the advisor begins to build a report with the client relative to their overall financial position.
STEP TWO:
The Information Builder™
A clearer picture is formed. In order to thoroughly evaluate a client's current financial position and build an appropriate management strategy, additional information is needed. In step two, we assist you in identifying and collecting information critical to building a gameplan for your client.
STEP THREE:
The Prosperity Analyzer™
Crunching the numbers. Let Prosperity help you turn the data gathered regarding your client into a comprehensive evaluation. In step three we will conduct a thorough analysis of current holdings, investment objectives and risk tolerances.
STEP FOUR:
The Investment Alignment™
A client-centered approach. In step four we submit to you a complete outline of all aspects of your client's financial situation along with a customized investment strategy. We will also provide you with all the additional materials needed to assist in developing your relationship with your client.
STEP FIVE:
The PCA Advantage™
We're stronger together. In this step we provide ongoing monitoring, reporting and back-office support, freeing more of your time to be used elsewhere. The wealth of resources Prosperity Capital Advisors provides enriches your relationships with clients by allowing you to focus more on what really matters.