It's important as a retiree to ensure you're taking your retirement income from the most efficient area of your nest egg. Our tax advisors are here to help you accomplish this with confidence. We'll examine your taxes closely to make sure you aren't paying any more than is absolutely necessary. We will help you save even more during tax season by preparing taxes at a reduced rate for those who are 50 years or older.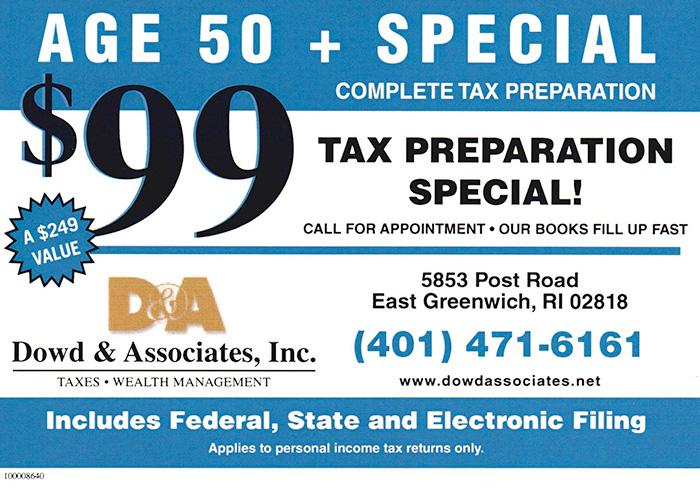 Tax Preparation
Our clients benefit greatly when their taxes and finances are fully aligned, so as a part of our comprehensive services at The Dowd & Associates, Inc. we staff accountants who are ready to help you prepare your taxes in the coming year. We prepare income taxes for people who are retired starting at $99.
Save Money with in-House Tax Preparation
For just $79 our professional tax accountants will prepare your taxes and identify every opportunity for you to save money. We'll also guide you to practices that can save you even more on your taxes in years to come.
Reduce Your Taxes with Tax Planning
You'll have our expertise on your side to help you take advantage of additional tax deductions, credits, exemptions and adjustments available to you. Our tax advisors will find ways for you to minimize your taxable income while also building long-term solutions that may lead to even greater tax savings down the road.